P21 reACT exhibition: 'Alternative Narratives: Islamic Mythology, Reimagined' by artist Adnan Samman opening online November 5
'Alternative Narratives: Islamic Mythology, Reimagined', is a series of digital images re-interpreting Islamic myths found in religious texts, medieval manuscripts and folk stories told through visual and conceptual experimentation.
The exhibition aims to question the concept of mythology within Islam, examining the difference between central beliefs and myths, while simultaneously presenting and discussing these beliefs, such as the belief in God without seeing him.
'Alternative Narratives: Islamic Mythology, Reimagined', explores an imagined physi- cal manifestation, whilst considering the feelings the myths evoke in minimalistic, border-crossing renditions. Within his artwork, Samman incorporates digital art with old traditional tales relying heavily on the power and aesthetics of Arabic, the language in which most of the myths were originally written and told, captur- ing their true essence.
About the Artist
Adnan Samman is a visual and audio artist from Syria. His work mainly deals with nostalgia and attempts to create alternative narratives on the Middle East and North Africa through digital means, particularly photo manipulation and col- large. Adnan's work crossed borders to realize well-received exhibitions in cities such as London, Cairo,Venice, Dubai, Amman,Antwerp and others. In 2020, the Oriental Museum in Durham acquired three of his artworks for their permanent collection. Adnan participated in the 2021Venice Biennale ofArchitecture with a project to rebuild parts of his hometown of Hama.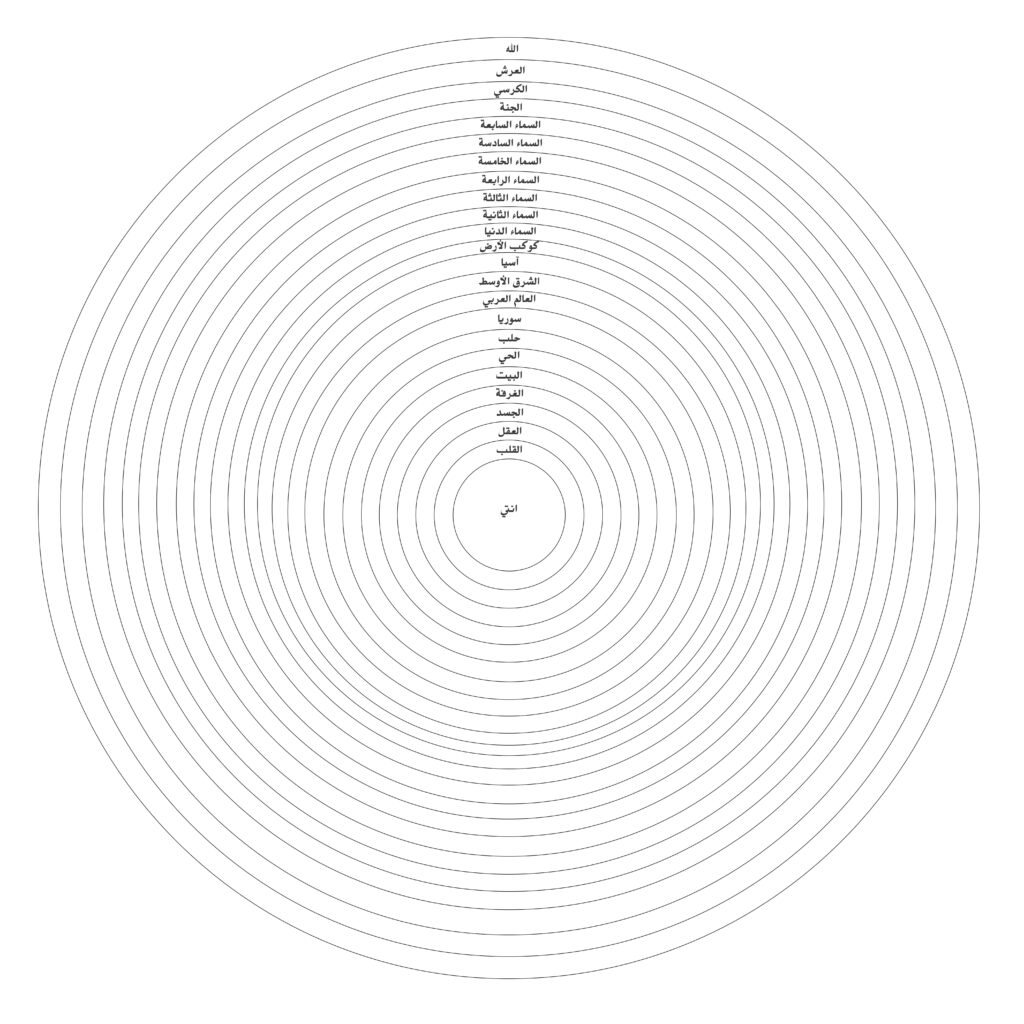 About React
reACT is an innovative program, established by P21 Gallery to promote and support emerging and student artists whose work is dedicated to or inspired by the Middle East & Arab world by providing a space within the P21 Gallery and/ or P21 Gallery website for artistic intervention. reACT aims to contribute in building and strengthening cultural ties and dialogues between the East and West on terms designed by a younger generation.
Curator
Mishelle Brito is a London based artistic programmer and curator working to create dialogues relating to societal concerns in the Middle East through art, culture and creative based methods.
P21 Gallery
P21 is an independent London-based charitable trust established to promote contemporary Middle Eastern and Arab art and culture.