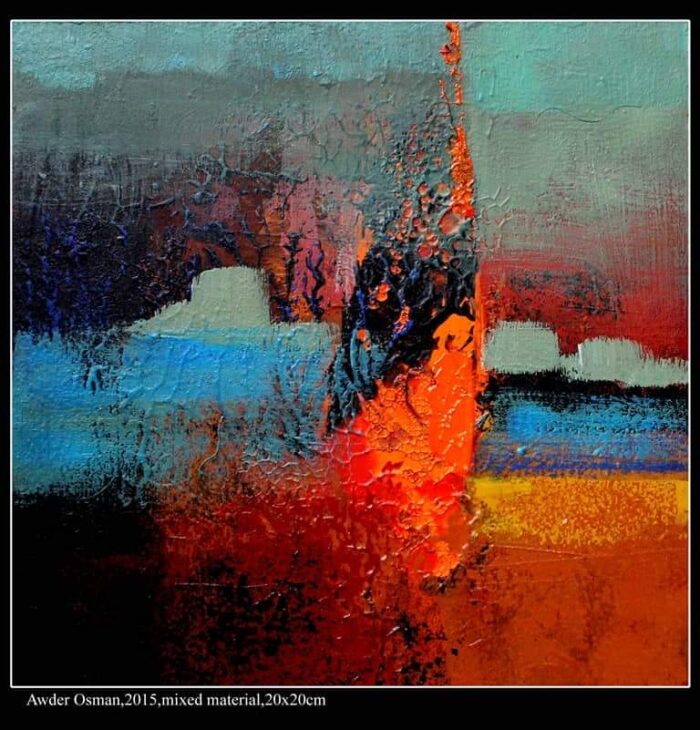 Kurdish artworks that emerged out of pain in Kurdistan and struggled to survive will go on display at a London gallery this week. The exhibition aims to" give an insight into the diversity and components of Kurdish history and culture." Iraqi Kurdish artists have made artworks from dark material lines and color including a mixture of oil painting and individual techniques.
The event is a partnership between D Contemporary and the Kurdistan Regional Government United Kingdom Representation to present the first major exhibition of paintings in London by talented Kurdish artists from the Zamwa Gallery in Sulaymaniyah.
Karwan Jamal Tahir, the UK representative of Kurdistan regional government, sees the event as" one of the major aspects of our cultural diplomacy at our representation in the UK." It enables us to promote the Kurdish culture, reflecting the values of peace, tolerance, coexistence, empowerment of women and democracy through these fine paintings" he said.
The exhibition will be held in a month which marks the many tumultuous events in Kurdish history: Halabja, Uprising, and Newroz.
D Contemporary offers visitors a chance to immerse themselves in Kurdish culture through the fine works of contemporary Kurdish artists" said Amina Mona the gallery director.
Mona continued:" I hope the viewers will be inspired by the thought provoking and captivating works and this exhibition will be the start of an ongoing artistic dialogue and collaboration between London and the region of Kurdistan."
Among the 5 artists represented at the exhibition, which begins on Thursday are Dlshad Bahaddin Abdullah, Awder Othman Baqi, Namiq Hama Faraj, Kosar Jalal Kaka, and Arsalan Ahmed. These artworks were created to tell the story of struggle and survival, change and continuity and injustice
Reflection: A view into Kurdish art at D Contemporary Grafton Street, London until 18 March 2020.