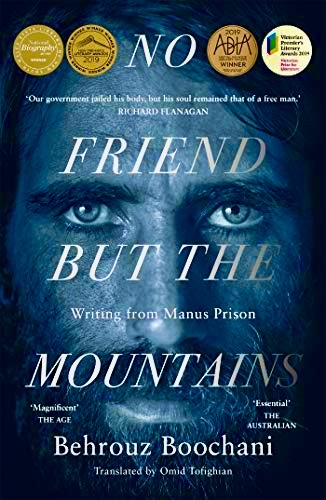 Behrouz Boochani's award-winning No Friend But The Mountains will be made into a feature film to begin in Australia in 2021 a collaborative project between three production companies: Aurora Films, Sweetshop & Green and Hoodlum Entertainment.
Boochani's memoir, No Friend But the Mountains that won the Victorian Prize for Literature and the Victorian Premier's Prize for Nonfiction in January 2019, was writing from Manus Prison detention centre and tapped out on a mobile phone in fragment messages and translated from Persian into English.
Boochani (born 23 July 1983) is a Kurdish-Iranian journalist, human rights defender, writer and film producer, fled Iran after thas targeted by the Islamic Revolutionary Guard Corps targeted the office of his newspaper.
He has lived in Australia's immigration detention system since 2013, first on Christmas Island and then on Manus Island.
Over five years, he has written regular diaries of his experiences for Guardian Australia. He also published and contributed to other news media such as Financial Times, HuffPost and the Saturday Paper. co-directed a documentary he secretly shot on a mobile phone inside Manus.
Boochani has also won the Anna Politkovskaya award for investigative journalism and an Amnesty International Australia media award.
In April 2019 the book was given a Special Award in the New South Wales Premier's Literary Awards.
Boochani's story narrated in the award-winning animated short documentary film Nowhere Lines: Voices of Manus Island, made by UK film-maker Lucas Schrank.
A Kurd and journalist, the 36-year-old Boochani while in Manus, helped shine a light on the plight of hundreds of asylum seekers by writing about his journey and experiences on a smuggled phone and posting to social media.
November 2019 Boochani arrived in New Zealand after more than six years in the detention centre in Australia to participate in an event by Word Festival in Christchurch.