By Sulaiman Othman
In Syria Art is capturing daily lives and trying to tell untold stories to people worldwide.
How do artists deal with the ongoing conflict? Has art played a vital role in documenting the conflict in Syria?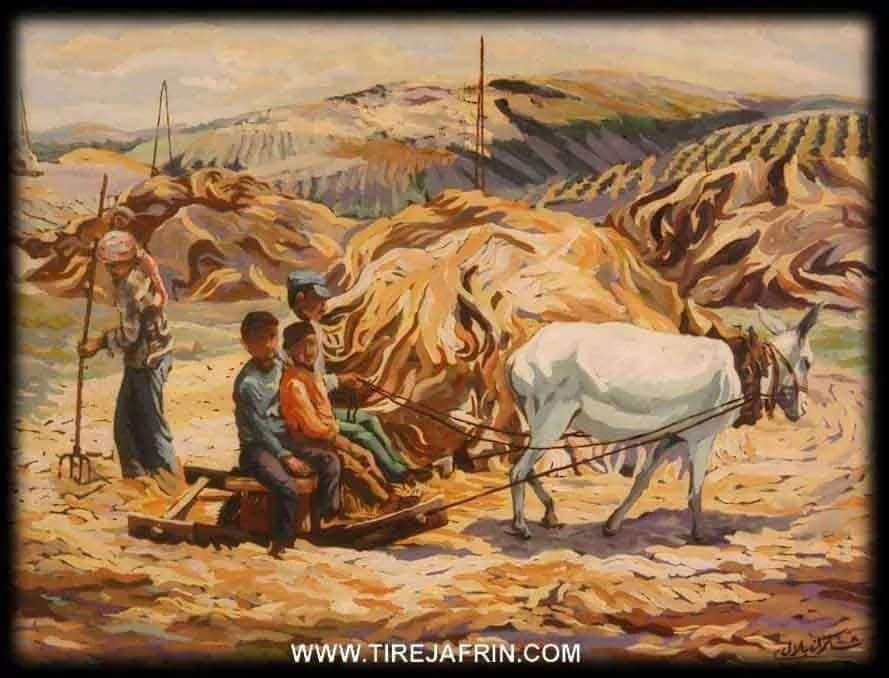 Syria's art scene has witnessed a change since the war broke out in the country in 2011. Today, many artists are using art to express their anguish and to reflect on what has happened in their country during those years.
But what kind of art is formed in wartime especially when practiced by women? And what can an artist like Shukran Bilal achieve when conflict becomes a defining feature of her work? Can art capture and document what we can't see in war, i.e. emotions and memories?
Bilal witnessed the increasing destruction of the war in Aleppo and Afrin where she used to live between the two cities. The artist spent her last nine years amid battles and rocket firebombing. In her art, Shukran shows the struggle of her nation with an emphasis on women's suffering. Drawing has been part of her life. Born in Afrin, Aleppo in 1954, Bilal began painting at an early age "I have loved making art since I was a child" Bilal says.
In 1968 Bilal studied painting at the Fine Arts Centre in Aleppo. She was involved in most of the group exhibitions in Aleppo since 1971. After her graduation, Bilal worked as an art teacher with the Directorate of Education in Aleppo since 1973.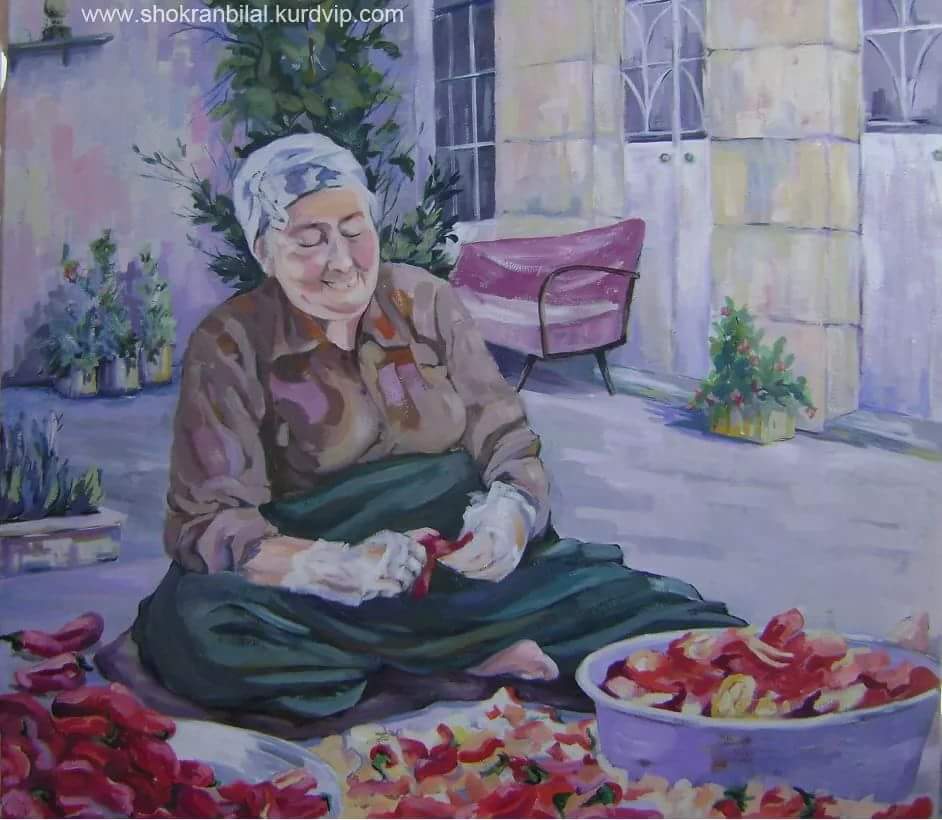 The artist's group exhibitions have been held at Beirut's (2001-2002) as well as group exhibitions in Damascus. In 2010 Bilal organized her solo exhibition at the Syndicate of Artists of Aleppo, supported by the French Cultural Centre. " A year later I held my second solo exhibition in Paris," Bilal says. In Paris, Bilal won a silver medal at The International Academy of Digital Arts and Sciences.
Bilal realises that art would form an essential part of her life, as a result, she started to produce something valuable. "In 2012, I was invited to a solo exhibition in the Antakya Municipality Exhibition Hall by the Aleppo cultural centre in Antakya, Turkey. "The exhibition was successful. I did not expect it. The mayor of Antakya wanted to buy all my paintings, but I refused to sell them," she added.
Commenting on the atrocious war scene, Bilal says: "We have been in the midst of an unending war for nine years and many of my fellow artists lost plenty of their paintings either under the rubble or under fire, or by being torn apart by terrorists. It is a nightmare! Several artists fell victims to depression" Bilal explains. She adds "Some of us tried to restore themselves and revive their lives by drawing and representing what they have experienced in war." "The artist's painting swept to black and red, lines changed to broken rows of everything it has drawn where the artists pour their anxiety and turmoil into an expressive painting," Bilal says.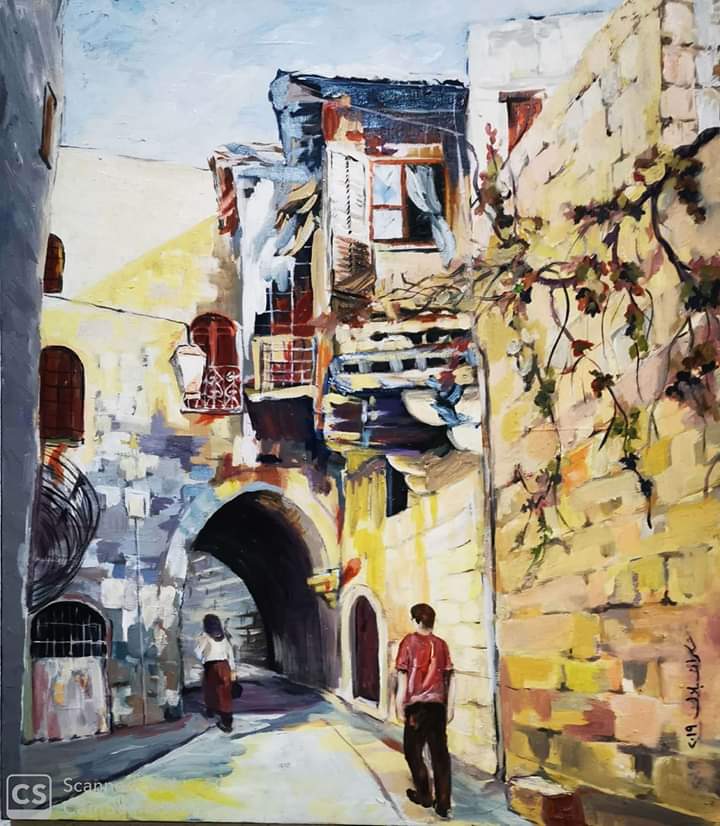 Currently, Bilal is thinking of representing several battle scenes that she experienced and to convert these painful scenes into paintings under one title. Bilal says: "My idea is to hold an exhibition, with my daughter who is currently in Germany. My daughter is trying to draw the same scenes that she saw in Aleppo while she was studying at the Faculty of Arts. " She adds: "I will coordinate with her about the idea and the scenes that can be implemented." " I will pursue my dream," Bilal says.