Organised by Darat Al Tasweer since 2011 in partnership with many local and international institutes, the Image Festival Amman brings together professional photographers from different countries, attracting and engaging a wide audience and creating opportunities for sustainable cultural exchanges.
How Shall We Greet the Sun project by the photographer Thana Faroq explores the personal narratives and complex emotional landscape of the lives of a small group of young women refugees living in the Netherlands. The work reflects on our life journeys, and it seeks to project forward toward futures both real and metaphorical.
Many of these women, including heryself, are in phases in life where they are challenged to
construct identities within new cultural contexts and geographies of power, as well as within
their memories and the nostalgic representations of the past they possess.
Thana aims to create a memory archive of our emotions and feelings that are often lost in histories of
migration and displacement, including nostalgia, not feeling much at all.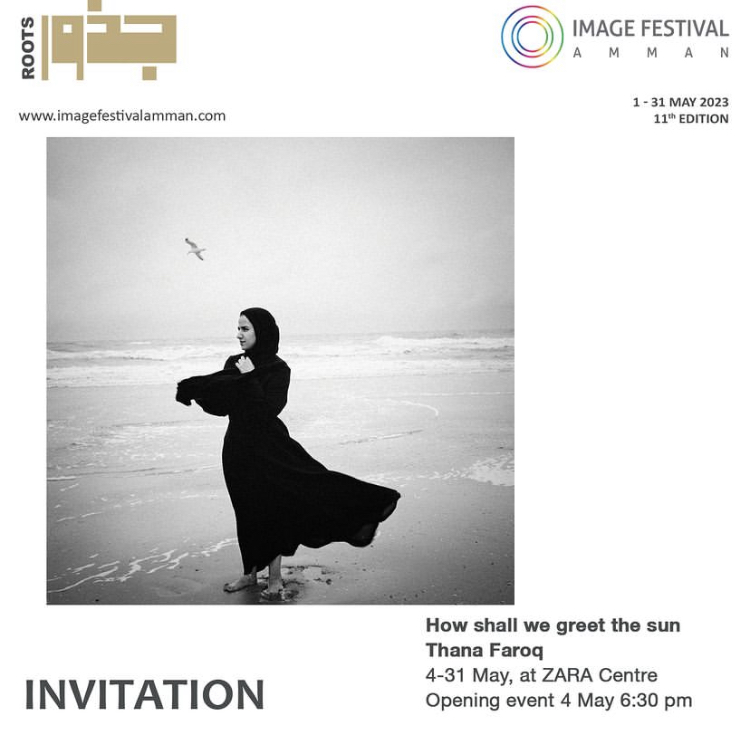 Her images are a way to respond to the changes that have been shaping and defining our life and sense of belonging both in our countries of origin and the Netherlands.
Thana spent the last two years documenting the aftermath that occurs after finding new soil to
safely step on. Their physical belongings may not be theirs anymore, but the emotional
baggage that comes from the situational and physical process of relocation is free, sponsored
by life itself. "The images I produced explore the new day-to-day landscape of women. The
struggle of inserting yourself into society with its rules and contradictions, that may or may
not match what you used to know as safe and acquainted. Those women are in a kind of
archaeological restoration program, where they try to build and construct a new life over the
ruins of their past losses."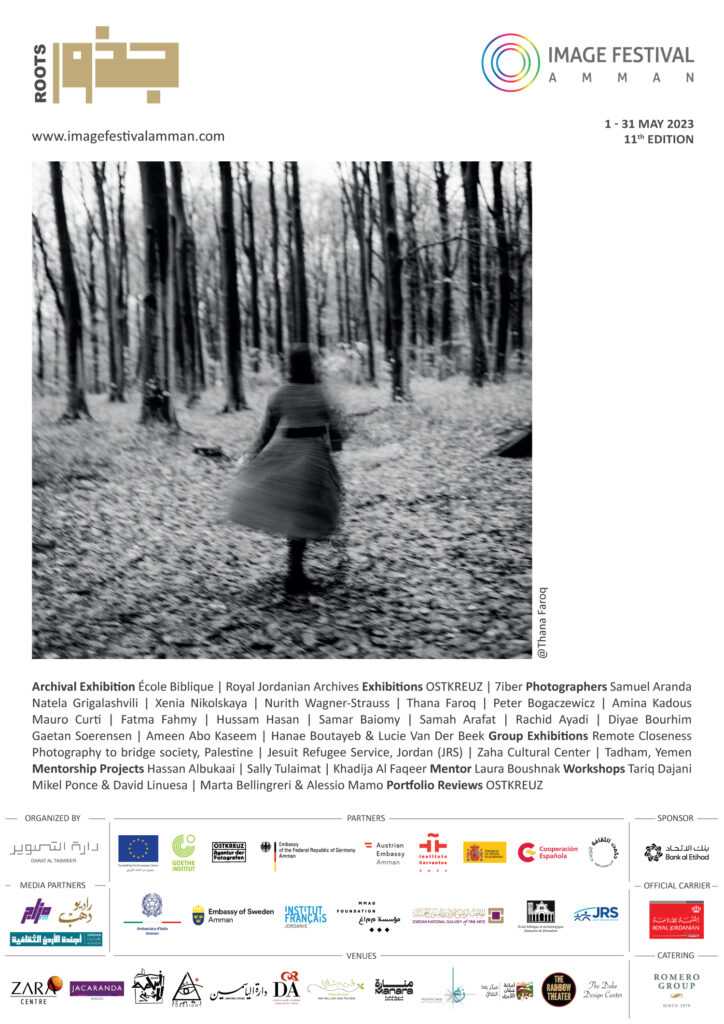 A huge challenge is to define and understand who we are, and it's tougher when you have to
decide how to assemble yourself and if change has a word in the saying. How to evolve and
not lose identity, or if you want to lose it, how do you define what you would be next? These
emotional battles are part of the evolving process of continuous change that these women
confront to find themselves again in a land that, with hope, could give them a chance to think
of a peaceful future for themselves and their families. Not just for the ones beside them but
for the members that are still on somber grounds.
Thana Faroq is a Yemeni photographer, writer and educator based in the Netherlands. She
works with photography, texts, and moving images as a way to respond to the changes that
have been shaping and defining her life and sense of belonging both in Yemen and the
Netherlands
Thana's positioning as a photographer is informed by her reflections on her subject matter,
tuning in to other people's lived experiences with which she continually grows familiar. She also
increasingly seeks her own story in the frame.
Her work mirrors her life and provides a visual echo of her voice as she gracefully negotiates
themes of memory, boundaries, and violence. Thana has a unique approach to working with
her subjects in that she regularly returns to them to continue sharing their journey. Many of
these migrant, stateless individuals were with Thana during her transitional period.
Amongst her honors, Thana was a recipient of the 2018 inaugural Open Society Foundation
Fellowship Grant and the 2019 Arab Documentary Fund supported by the Prince Claus Fund
and Magnum Foundation. In 2020 She was selected by the British Journal of photography as "
Ones to watch."Thana also the recipient winner of FotoWien photo book award 2021
Thana received her BA in Government and International Relations from Clark University, and
MA Photography and Society at The Royal Academy of Art, The Hague.
How Shall We Greet the Sun exhibition at the Image Festival Amman Zara Centre from 4-31 May.