The Shubbak Festival presents London Syrian Ensemble: Sounds of Syria, an evening of Syrian music from the homeland past and present at Kings Place on Wednesday 7 July
The London Syrian Ensemble, led by composer and ney soloist Louai Alhenawi, is a unique collective of musicians trained at the eminent Damascus Conservatoire. Working in the Arabic modes known as maqam, the group performs on a range of instruments, including the ney (flute), kanun (zither), daf, riqq and darbuka (percussion), violin, viola and double bass.
The Sounds of Syria brings to the stage, for the first time, new instrumental arrangements by composers from Syria and its diaspora, commissioned especially for this performance including Fajr by Mohammad Othman and Nadam by Elias Bachoura. Featured guest vocalists will perform songs from the Arabic folk and classical repertoire.
This evening of new work has been created in direct response to the past ten years of war and its profound impact on the work of Syrian composers at home and in exile.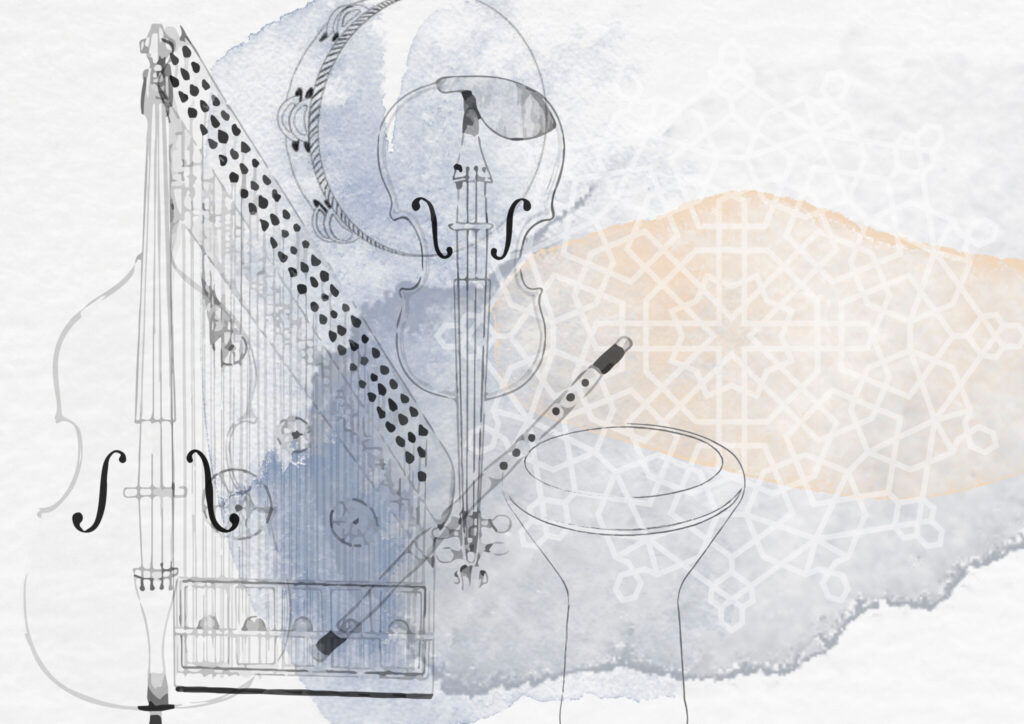 London Syrian Ensemble
The London Syrian Ensemble is led by Louai Alhenawi, a composer and ney soloist who studied and taught at the eminent Damascus Conservatoire. He recently held the position of the Musical Director for the first Arabic Musical Um Kulthum which made its worldwide premiere at the London Palladium.
In 2019 he directed The Mediterranean Dimension Ensemble in Malta. He is also Co-Musical Director for Tafahum orchestra , the London Syrian Ensemble and the SOAS Middle Eastern Ensemble. Louai has recorded and toured world-wide with many artists including Fairouz, Shakira, Brian Eno, Damon Albarn, Terry Hall, Gabriel Yared, Natacha Atlas and many others.
Commissioned by Shubbak Festival in partnership with MARSM and supported by funds from Arts Council England. Produced and programmed by MARSM.
Shubbak Festival: A Window on Contemporary Arab Culture runs from 20th June – 17th July, 2021
For more, see https://www.shubbak.co.uk/festival-2021/