There is a place on earth for everyone contemporary script art by Hassan Massoudy in Berlin
The work of Hassan Massoudy is characterised by aphorisms embedded in richly coloured compositions that can be read as a commentary on the questions of our time. Parallel to the exhibition at the Pergamonmuseum, Massoudy's work is also being shown at the Freiraum in der Box project space in Berlin-Friedrichshain.

The restrictions on social life because of the pandemic, the heated debate surrounding migration, and the youth-led climate movements such as Fridays for Future broach questions more topical than ever about how we want to live together as a society and how we can sustainably protect our earth's social and natural environment. Under the title The Earth Has a Place for Everyone, taken from Friedrich Schiller's 1804 poem "Der Alpenjäger" (The Alpine Hunter), the Museum für Islamische Kunst (Museum for Islamic Art) – Staatliche Museen zu Berlin and Freiraum in der Box bring a new perspective to current social debates and present Hassan Massoudy's calligraphic art in a two-part special exhibition.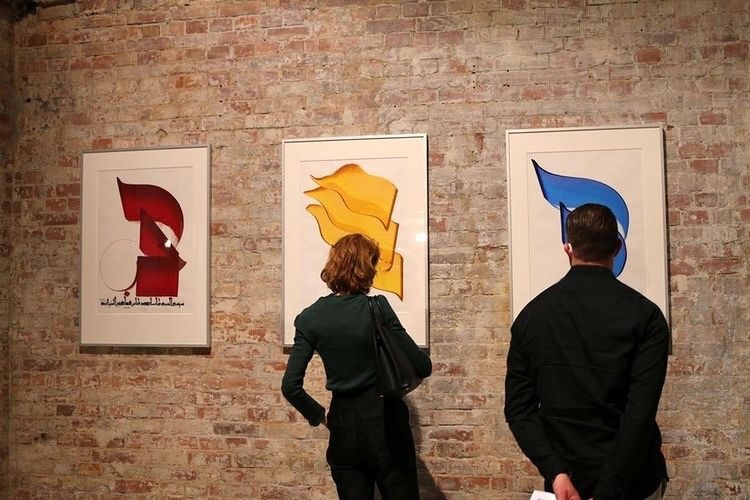 Massoudy's Iconic Style of Aphorisms, Colour and Calligraphy
Massoudy (b. 1944) received his first training in classical Arabic calligraphy in his native Iraq, where he also operated his own calligraphy studio until the late 1960s. His desire for artistic experimentation ultimately motivated him to go to Paris to attend the Académie des Beaux Arts, where he developed his iconic style. Inspired by an aphorism and the associations and emotions it evokes, Massoudy intuitively creates sweeping forms in bold colours around a keyword of aphorism. In this process, he leaves the rules of classical calligraphy far behind and combines the creative potential of Arabic calligraphy with forms of expression, ideas and techniques from Europe and East Asia.
Along with his reed pen – a kalam – Hassan Massoudy uses painting tools and paints he develops himself to execute his unique technique.
Massoudy's exploration of the wisdom and sayings of historical figures from around the world fosters a philosophical and artistic approach to the pressing issues of our time. The special exhibition in the Book Art Gallery at the Museum für Islamische Kunst pays tribute to the artist's oeuvre, which shows how epochal, stylistic, and regional boundaries can be dissolved and merged into a new masterpiece.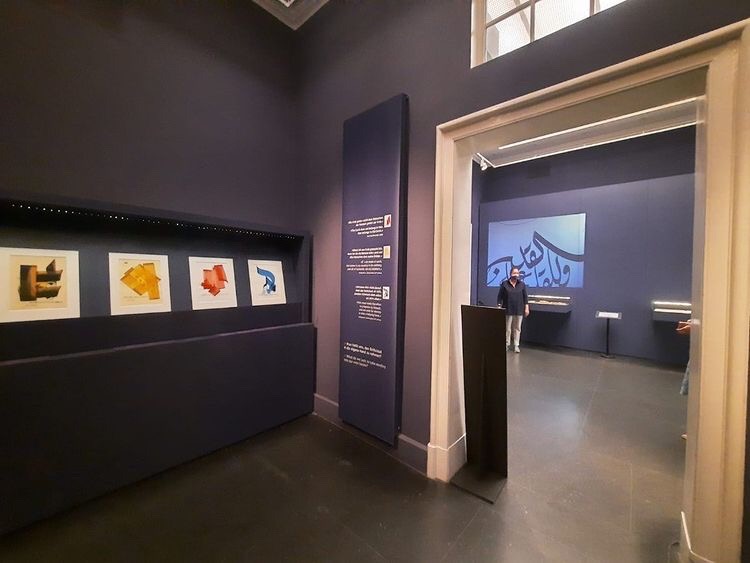 A Two-Part Exhibition Shows a Selection of Fifty New Acquisitions Following the Capturing Iran's Past exhibition, the Museum für Islamic Kunst once again takes up a present-day perspective, demonstrating that its interest in its historical collection also extends to contemporary artists whose heritage is linked to its objects' countries of origin. The collection's acquisition of 50 works by Massoudy led to the exhibition. A selection of these works and earlier ones are on view at the two venues.
A special exhibition of the Museum für Islamische Kunst (Museum for Islamic Art) – Staatliche Museen zu Berlin.