Roots : Exploring displacement, migration and identity new exhibition by Houda Terjuman
Roots is an artistic exploration of how we find identity through our connection with our land of heritage.  When we are "uprooted" or displaced, the effects can be long lasting and far-reaching.  The search for a sense of connection with the new place can be successful or remains a disconnected longing for "home."  This journey often includes the challenge of transplanting elements that we bring with us and incorporating them within the new reality of place and culture.
​
As a result of her unique life experience, artist Houda Terjuman (Moroccan-born Syrian and Swiss ancestry) interrogates the multi-layered aspects of migration and displacement respectively and creatively explores what that then means in terms of culture, identity and inclusion. She uses her artistic practice to express the ongoing reality of reconciling her heritage with the contemporary landscape and her place within it. 
​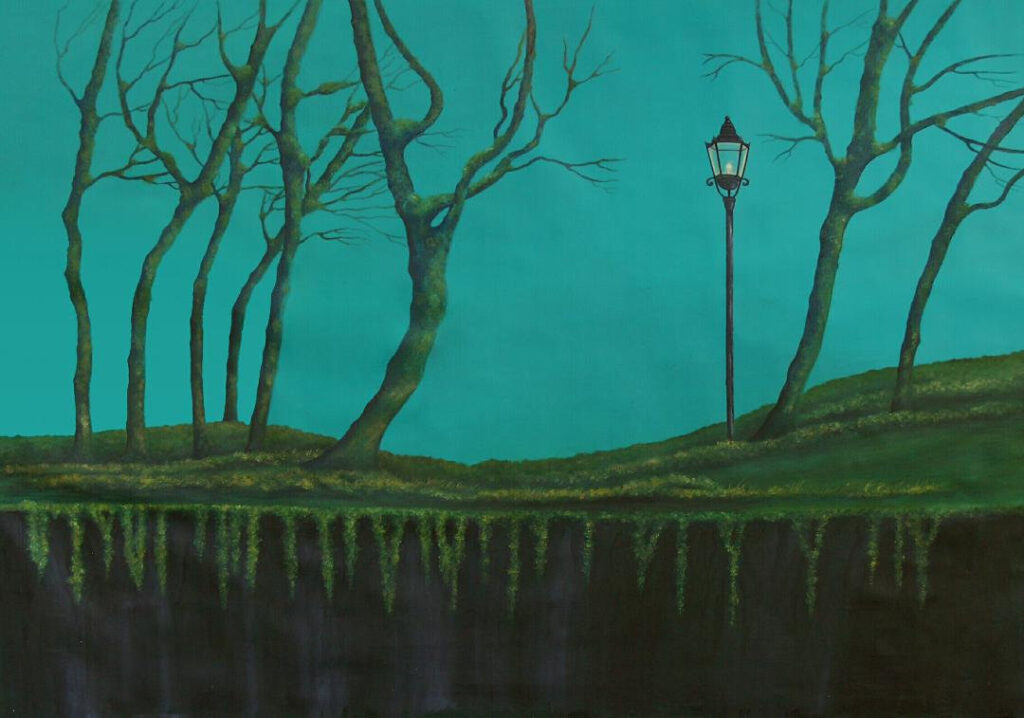 About her art, Terjuman says:
"I explore identity, migration and exile and the link between our homeland and host country. It is precisely in this fine space between the ideal that a new life can offer mixed with the regret of loss and nostalgia, that I have chosen to situate my practice. I use two media to tell stories, painting and sculpture, which depict familiar objects that weave stories. These small objects act as bearers of hope and bridges that link between cultures. A lonely boat is a bearer of hope. An empty chair symbolizes what we left behind and keeps us connected to our roots. Putting an emphasis on the poetic and surreal, I like to artistically tell stories, and to interact with the people who have started following my work. They tell me about their lives of exile, and it inspires me."
​
Roots is part of CARAVAN's Sacred Earth series; a multi-year visual art emphasis confronting the urgent need to readdress our relationship with the earth and to be in harmony with it.  The works in "Roots" stimulate reflection and discussion while inspiring new perspectives on respectfully preserving and renewing connections with our planet.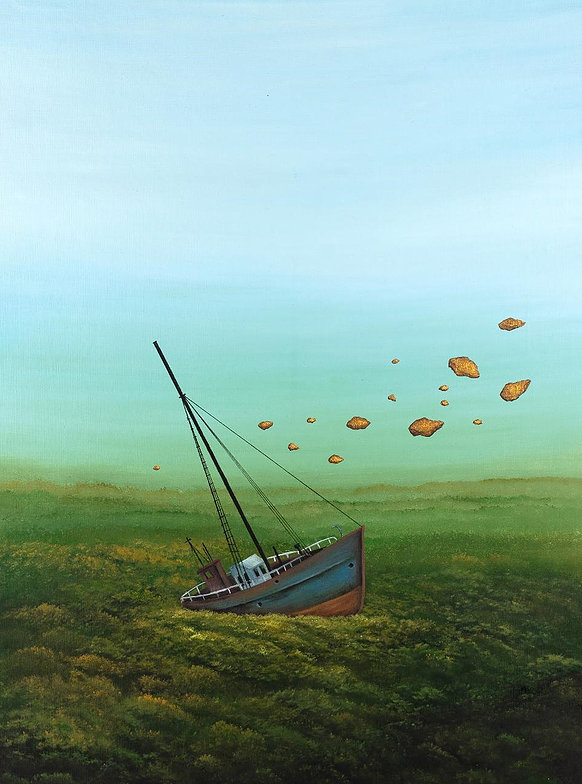 The Artist
Houda Terjuman was born in Tangier, Morocco to a Syrian father and Swiss mother, and she lives and works in Marrakech.  Her artistic practice encompasses paintings and floating sculptures that recalls the language of Surrealism and takes us on a journey throughout the Middle East, Europe and Africa. Terjuman's work, a reflection of her own multicultural experience of the world, explores identity, displacement and a search for stability.  Whilst growing up in Tangier, Terjuman was exposed to a diverse environment with people belonging to different cultures, languages and religions living side by side in peace and mutual tolerance.
​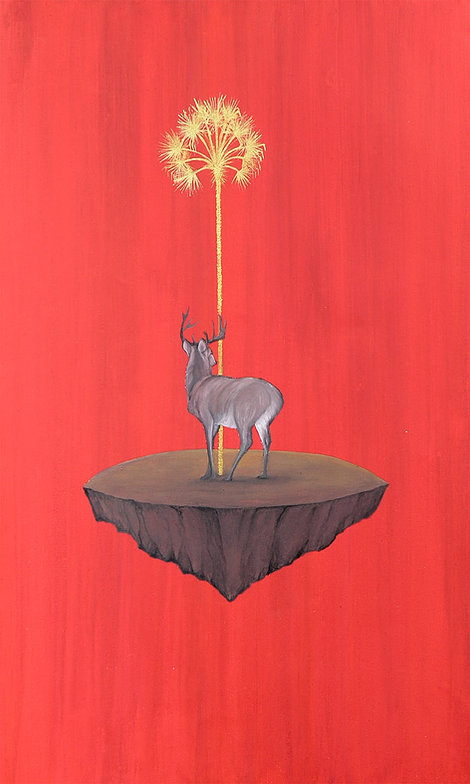 Terjuman has exhibited widely and internationally since 2002, in solo exhibitions, group exhibitions, renowned international art fairs as well as prestigious museums and institutions such as L'Institut du Monde Arabe (Paris), the Musée d'Art Contemporain Mohammed VI (Rabat, Morocco), the Aga Khan Museum (Toronto), Imago Mundi, Luciano Benetton's global Art Project (Treviso) and The Luciano Benetton Foundation. Recent group exhibitions include Rofa Projects, Potomac, Maryland, USA (2020) and Don't Ask Me Where I'm From, Aga Kahn Museum, Toronto, Canada (2020);
​
Her signature materials are sponge cardboard, wire and wood plaster for her delicate sculptures and oil on canvas for her paintings. For Terjuman, each piece is a little tale about the themes closest to her heart, be they of migration, resilience, open-mindedness, roots or a flip side of anxiety and insecurities.
The exhibition is run from 6 August – 17 September, 2021