This year, we at Arab British publishing house Darf publishers have two novels coming out, both by award-winning author of When We Were Arabs: A Jewish Family's Forgotten History (The New Press 2019), Massoud Hayoun.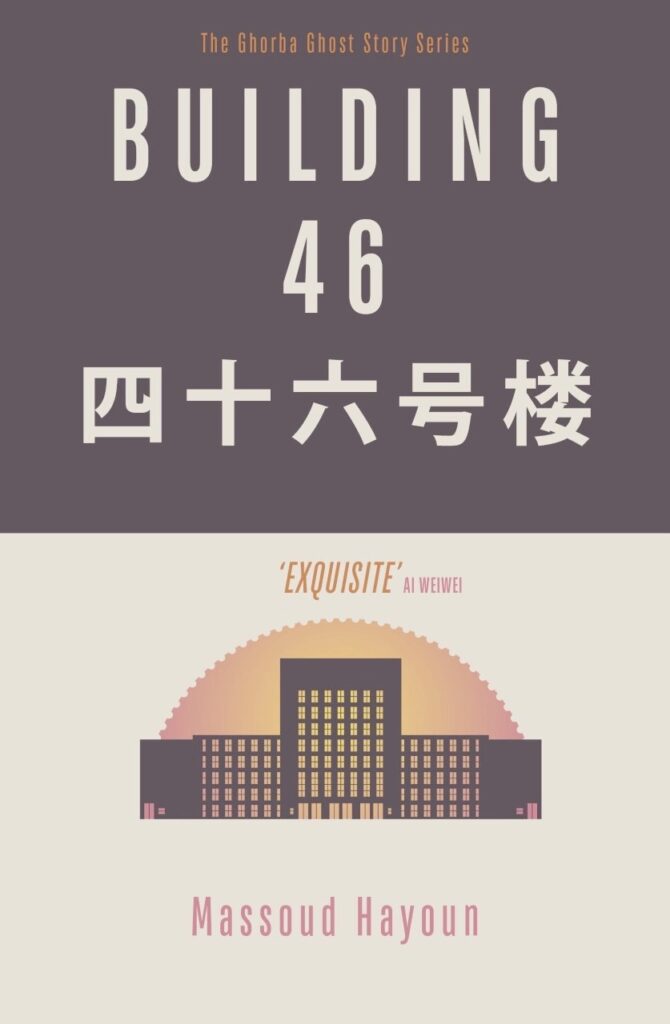 Massoud's forthcoming novels have been called 'exquisite' by the iconic dissident artist Ai Weiwei, 'just splendid' by groundbreaking author Jordy Rosenberg, 'ferociously entertaining' by Canadian indie rock star Austra, 'marvellous' by award-winning author Peter Kispert, and 'massive' and 'healing' by bestselling author Alya Mooro. Celebrated author and scholar Moustafa Bayoumi says, 'Hayoun's transgressive and transporting gifts are wonderfully on full display'. 
Perhaps because of his grandmother who raised him, in both novels, Massoud's heroes are older women (one Chinese, one Egyptian) who inhabit a great many more roles than mother/ matriarch. They are gangsters, vigilantes, and amateur sleuths. Both novels involve, to different degrees, murder mysteries. The gangster-woman-of-a-certain-age is key to unravelling both. 
BUILDING 46 (out in May), is a coming out and of age story that discusses current events in China in tandem with a ghost story/ murder mystery. Although it is set in China, it is very much about the Jewish Arab identity and illustrates the author's and China's historical, social, and cultural relationships to Islam. It is very much rooted in a politic of love.

Massoud has said that his second novel, LAST NIGHT IN BRIGHTON (out in October), will be his last. That book is set both in a Jewish Egyptian family in Alexandria, Egypt of the 1930s and a U.S. immigrant enclave in New York City. Like the first novel in the series, it is also a ghost story, one that speaks to his understanding of the Arab identity, and it is much anticipated by the many people who were inspired by When We Were Arabs.  
Together, the novels are called The Ghorba Ghost Story Series. They are about longing for his ancestral homelands, reconciling his Queerness with his family's conservatism and gender norms, and broader questions of identity and the immigrant experience. Their hauntings are both literal and figurative: There are ghosts in the series, but Massoud also describes his haunting by his grandparents' legacy and by a desire to feel less lost in the world without the people who raised him.