ICD Brookfield Place and Tabari Artspace are delighted to present a group exhibition featuring Talal Al Najjar, Ziad Al Najjar, and Miramar Al Nayyar, entitled Postmordial Soup.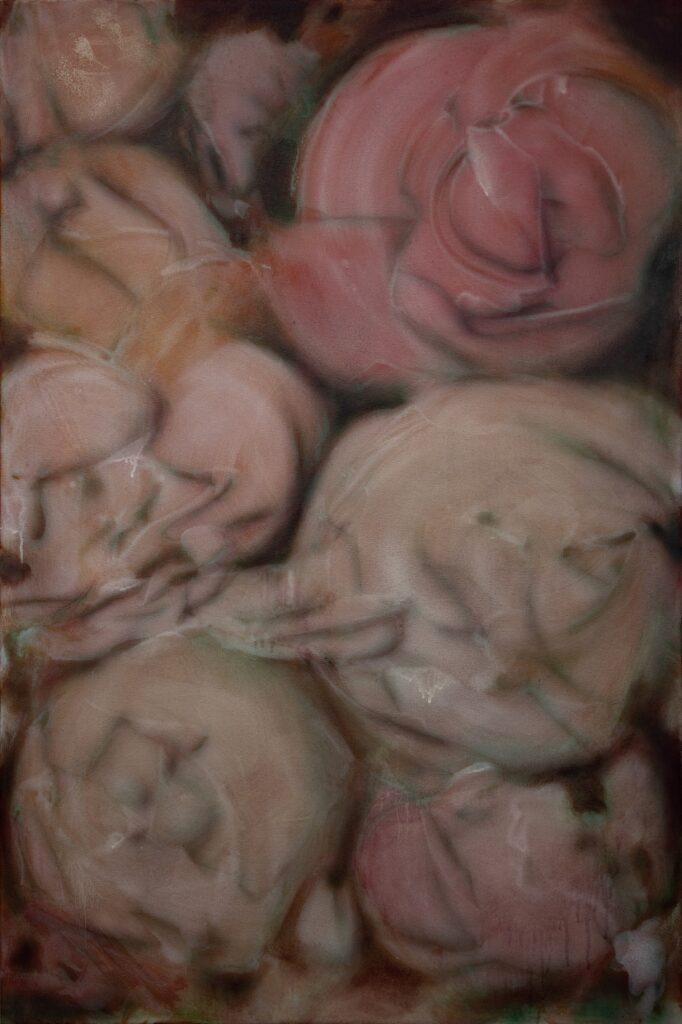 ICD Brookfield Place and Tabari Artspace are delighted to announce the opening of their collaborative art exhibition, "Postmordial Soup," featuring the exceptional talents of Talal Al Najjar, Ziad Al Najjar, and Miramar Al Nayyar. This thought-provoking exhibition will run from October 5th to October 20th, 2023, at ICD Brookfield Place, offering visitors a unique opportunity to explore the interplay between art, culture, and the human experience.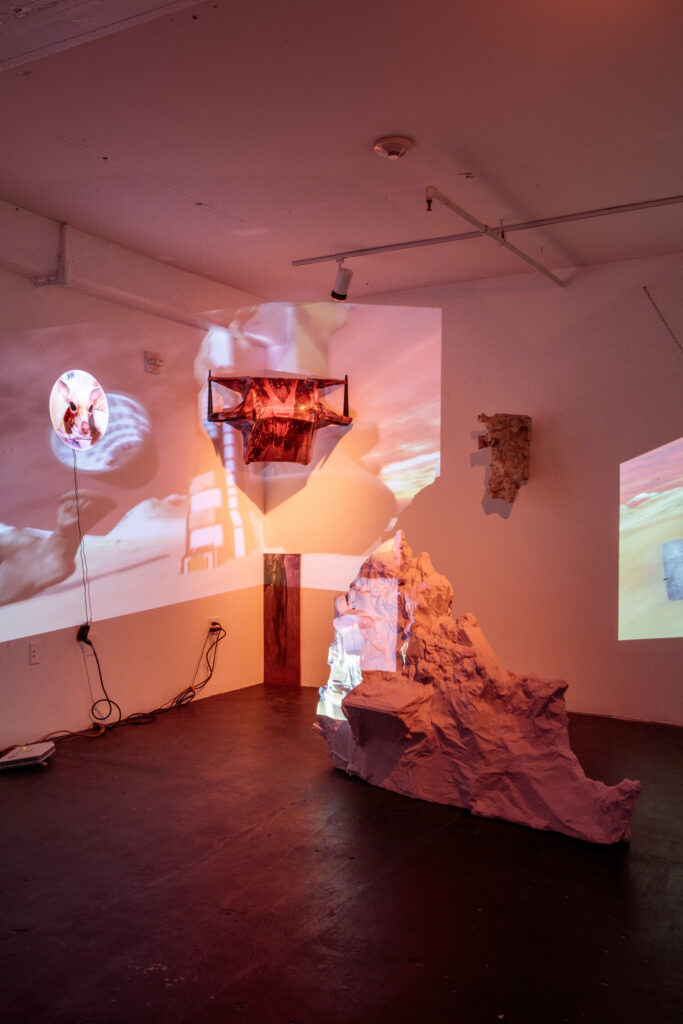 The collective of artists delve into the human experience while maintaining their distinctive approach.
They explore themes of the collapsing of time, the interplay between the foreign and the familiar, the
coalescence of past and future, and the intricate interconnections they discern between the digital, the
physical, and the natural realms. The exhibited body of work is the result of a recent artist residency that
took place under ICD Brookfield Place's Art Program in collaboration with Tabari Artspace Gallery.
ABOUT THE ARTISTS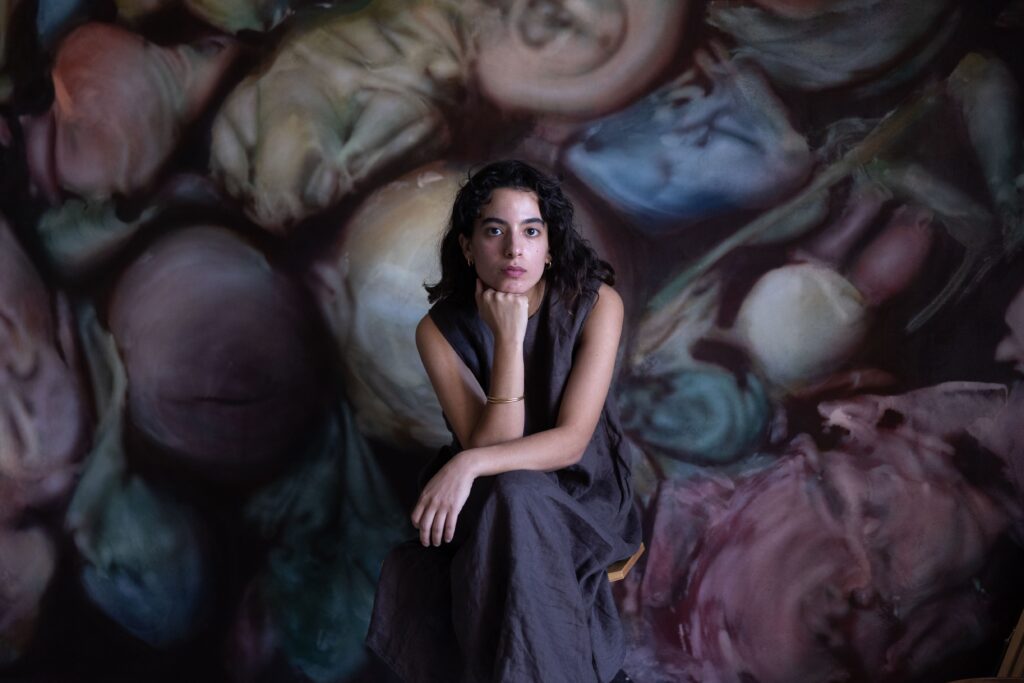 Miramar Al Nayyar (1997) is a multi-disciplinary artist hailing from Iraq, currently based between
Amman and Dubai.
Al Nayyar's three-dimensional works reveal her profound fascination with the interplay between nature,
kinematic phenomena, temporality, and spatiality. Recently, Al Nayyar has placed her focus on an
introspective examination of the nude topographies of desert rock formations and their relationship to
the human body. In her praxis, Al Nayyar employs an innovative methodology to encapsulate and
immortalise the ephemeral choreography of motion she observes within the desert-scape. The artist
imbues her works with the ceaseless cadence of natural motion and captures the dialogue between
transitory forces and eternal stasis.
Her self-developed technique amalgamates an array of approaches to painting ranging from oil glazing
to the thin layering of wet-on-wet paint and airbrushing. Her work has been showcased at Gallery Ras
Ain (2017), The Jordan National Gallery of Fine Arts (2018), NOFA Gallery (2020), among others. She has
also been a participating artist at numerous festivals and projects such as Baladk Street Art Festival
(2017-2019), Distrito Grafiti Festival (2019), Wall of Contemplation project (2019), the Factory Festival
(2019) and Open Art Shuffle street art festival (2021)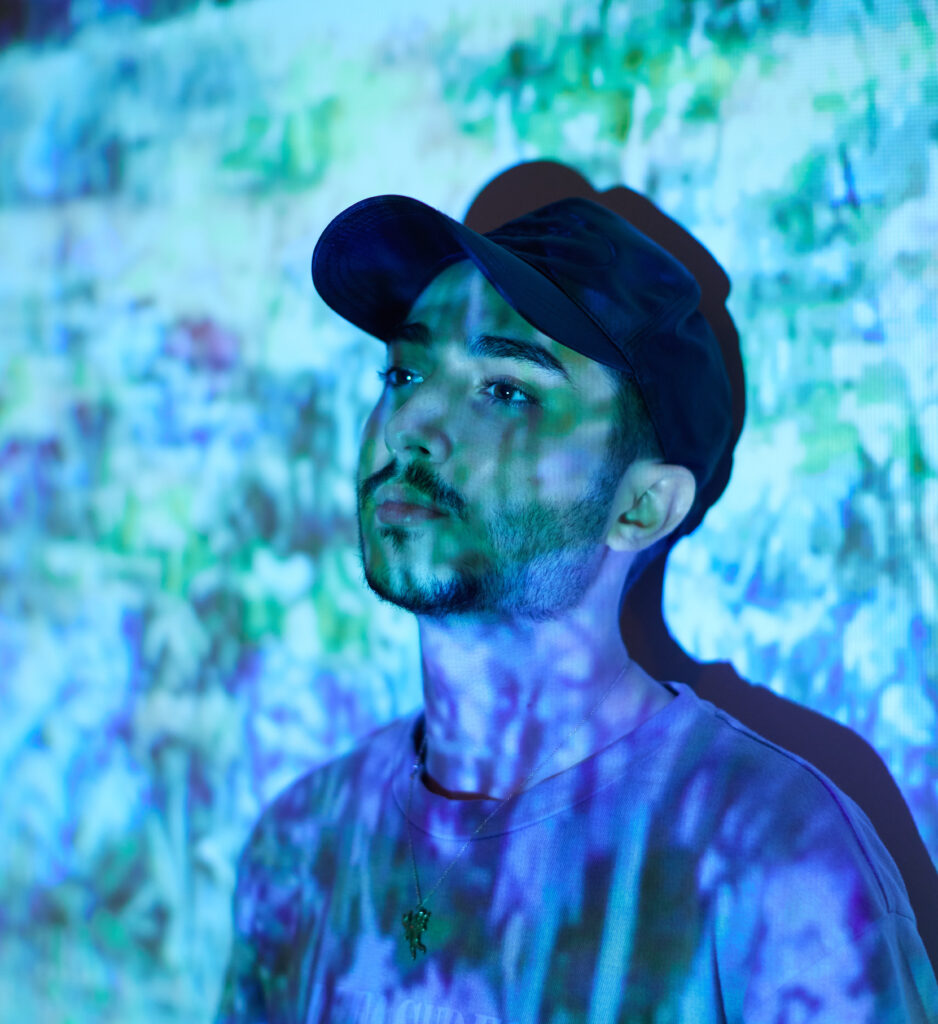 Talal Al Najjar (1999) is an artist from the Emirates, based between Los Angeles and Dubai. Driven by
collecting, archiving, and distorting, his interdisciplinary practice recontextualizes transhistorical
material culture and imagery with an absurdist lens. Defamiliarization and the uncanny teeter and
prompt new anthropological and material questions in his work. He produces sculpture, video, sound,
CGI animation, painting, and installation, in addition to other media. Primary concerns include ideas
around simulation, poor images, artefacts, counter-futurisms, and the contention of postmodern
conditions. He received his MFA from ArtCenter College of Design (2023), and his BFA from the School of the Art Institute of Chicago (2021). He has exhibited work in Dubai, Abu Dhabi, Chicago, and Los Angeles.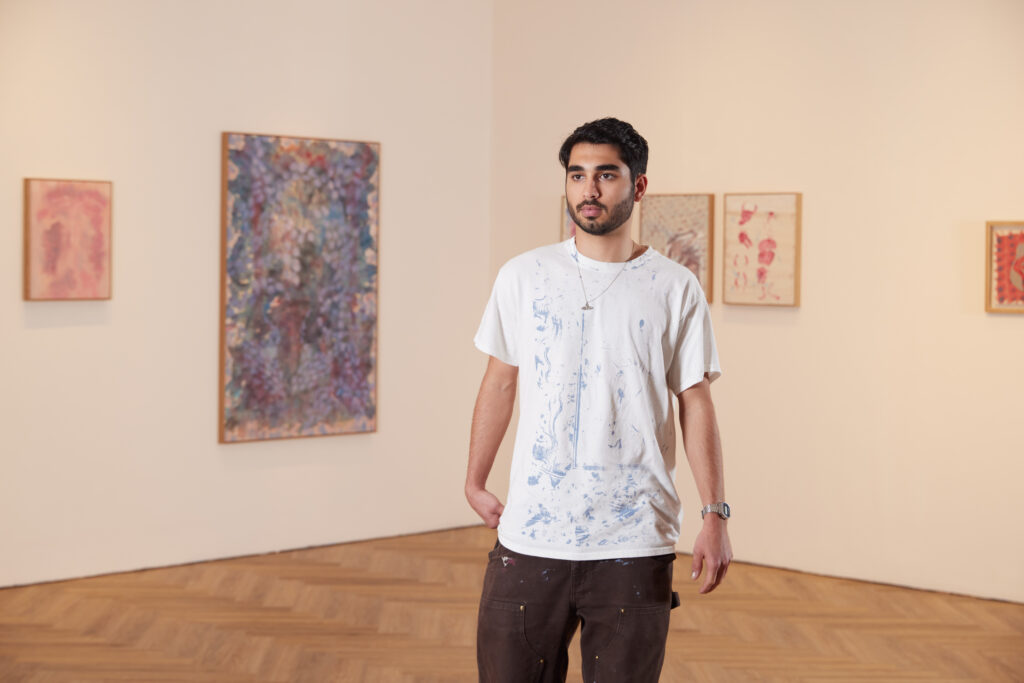 Emirati visual artist Ziad Al Najjar's (2001) exploratory approach to two and three-dimensional art aims
to upturn fixed notions surrounding process, materiality, and visual perception.
Establishing an interplay between organic and inorganic forms Al Najjar reflects upon the connectedness
between the natural, constructed and spiritual realms and how they relate to his lived experience in the
contemporary moment.
Breaking from established conventions Al Najjar works upon an unstretched canvas, placing his focus on
its material properties and releasing it from its flatness. Through his art, Al Najjar reimagines the canvas
as a tapestry. For Al Najjar, pattern-making establishes an environment. Dense layers of colour are
animated through a meticulous approach to mark-making. Al Najjar sweeps the canvas with vivid oil
pastels. His forms embody the simultaneous precision and fluidity of patterns formed in nature, they
meander and mutate. Manipulating depth and tone Al Najjar investigates optical creation and illusively
engages with the illusionary.
ABOUT TABARI ARTSPACE
For the last two decades, Tabari Artspace Gallery has played a central role in connecting international audiences to the modern and contemporary artists of the MENA region and its diaspora. Advanced by an all-women team, Tabari Artspace foregrounds marginalised perspectives and lesser-known narratives in contemporary art.
ABOUT ICD BROOKFIELD PLACE ARTS PROGRAM
ICD Brookfield Place Arts program creates community and opportunity through the transformative power of the arts. A vibrant and open space, we seek to engage and welcome everyone, inside and outside our walls, with the belief that having arts and culture in daily life positively impacts wellbeing. ICD Brookfield Place Arts is a gateway for discovery and support for local and regional talent, offering visibility to emerging artists and more established creative practitioners through an array of year-round programming – from exhibitions and installations, to live music sessions, classes, workshops, and conversations.