Renowned award-winning Iraqi artist Wissam Shawkat is set to captivate art enthusiasts once again with his latest exhibition.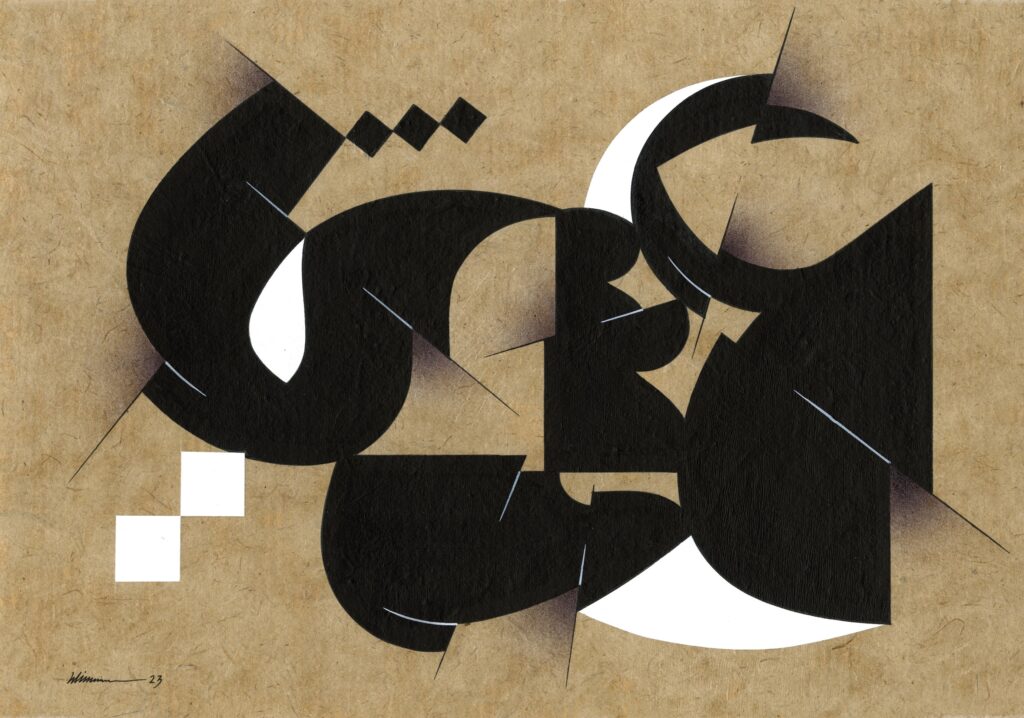 This exhibition invites attendees to dive into the essence of art and experience an innovative journey into the world of form, shape, and composition, all the while embracing the deliberate absence of colour.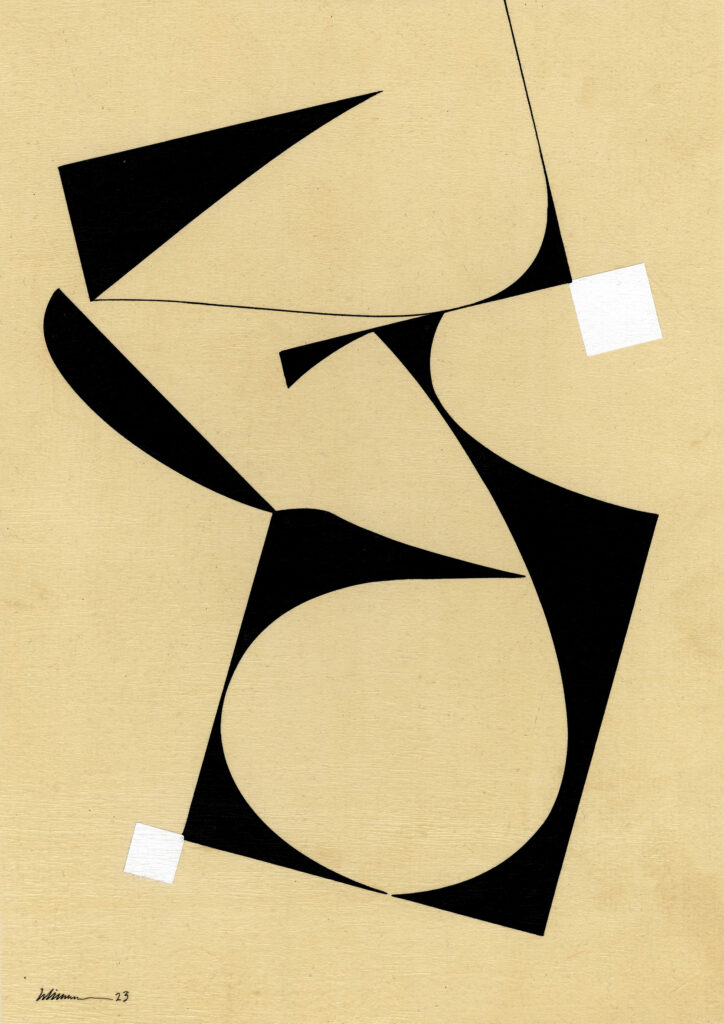 Shawkat's exhibition offers a unique perspective, emphasizing emotional expression and beauty of calligraphic letterforms, revealing their intricate complexity and interplay in the absence of colours. The artist pushes the boundaries with his artistry, through the intention of a monochromatic palette. Highlighting the delicately orchestrated dance between positive and negative spaces, offering viewers an exploration of proportion, depth, weight, and style. The intentional simplicity of escaping colour is far from ordinary. The juxtaposing use of black and white ink showcases the strength of black and the purity of white, creating a captivating graphic symbolism; especially against various beige background tones, creating an enchanting and elegant visual experience.
Black & White: A rhythmic monochromatic elegance that Journeys into the Essence of Calligraphy, featuring 111 artworks. The artist's palette amplifies the prominence of contrast and balance, removing all visual noises. The artworks are crafted on handmade paper, treated to exquisitely blend soot pigment ink, creating a striking distinction of balance that focuses on fundamental elements of form, line thickness, depth, dimensions, and structure. Through "Black & White," Shawkat invites us to understand and appreciate calligraphy's flow and most importantly, its spirit.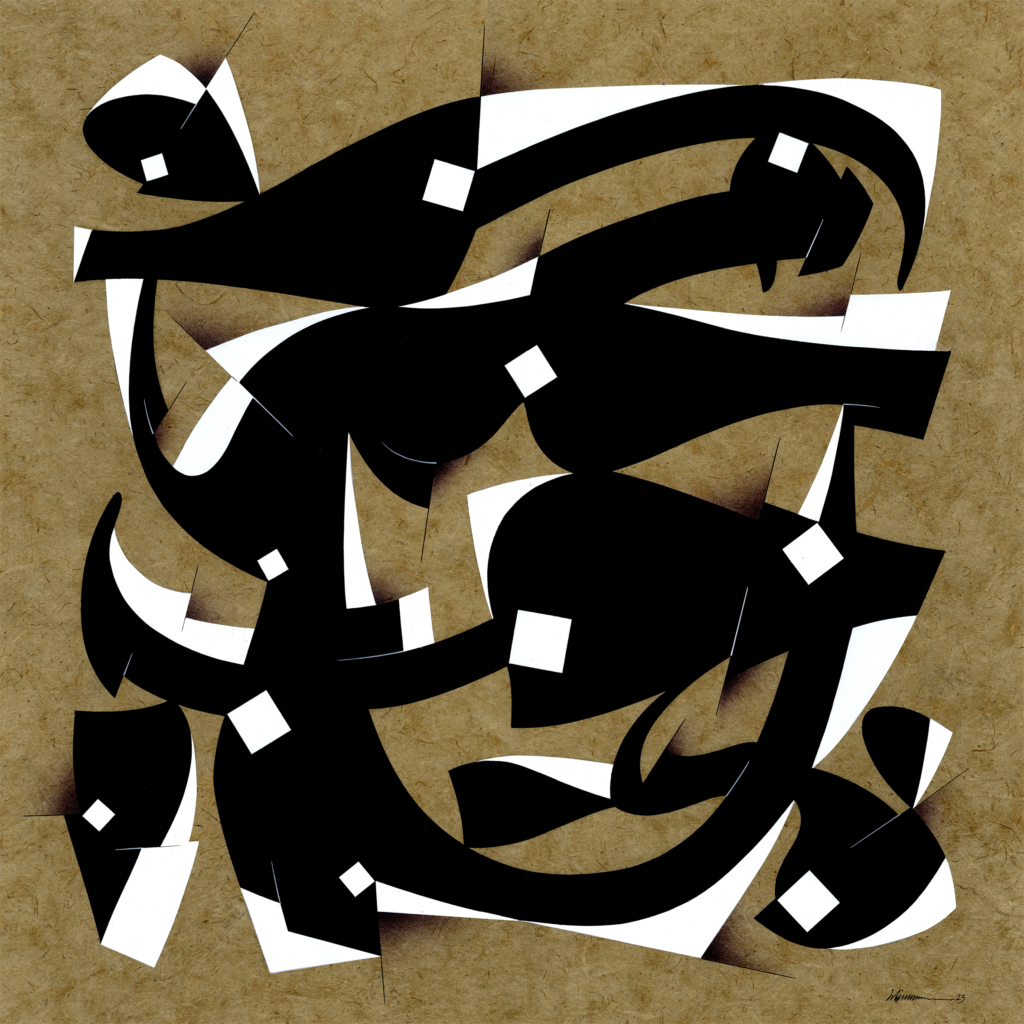 As Shawkat himself puts it, "It feels to me a universal truth that master calligraphers do not first see colour, we see form; we do not study at length tonal contrasts, before first analyzing the relationship between our letterforms, their rhythm, and the space they occupy."
Despite the reduced scale and limited colour palette, Wissam's artistic brilliance shines through in each piece, where he masterfully composes various forms of contour lines, breathing endless possibilities of shapes and letters. This exhibition provides an exceptional opportunity for art enthusiasts to discover the heart of modern calligraphy art, witnessing Wissam's mesmerizing ingenuity in his gentle strokes conveying a play between light and dark on beautiful beige background, in his recognizable calligraphy styles, including "Al Wissam" and "Calligraforms", to the constraints of contrast and smaller artworks in its most subtle and elegant form, making the pieces truly affordable collectible art treasures.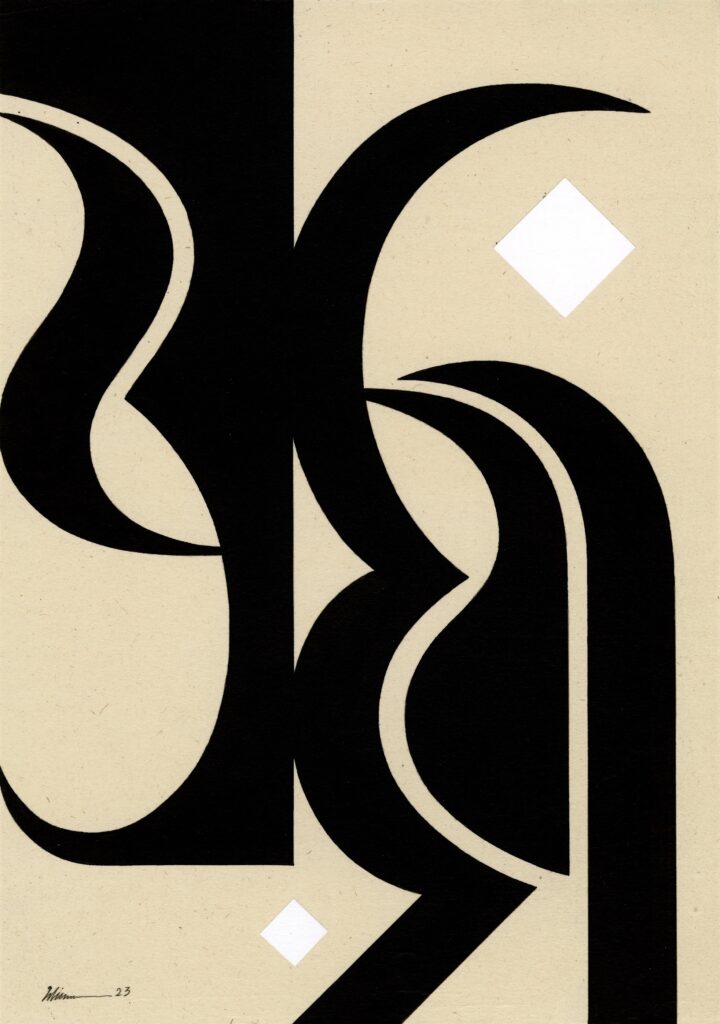 Black & White" running from Saturday 11th November to 12th December at Mestaria Gallery