The "Arab Bedouin: No Future Without Past" exhibition is funded by the British Council's Cultural Protection Fund in partnership with the UK Department for Digital, Cultural, Media, and Sport, which aims to protect cultural heritage of the Bedouin people living in Lebanon, Jordan, and the occupied Palestinian territories at risk due to conflict in the Middle East.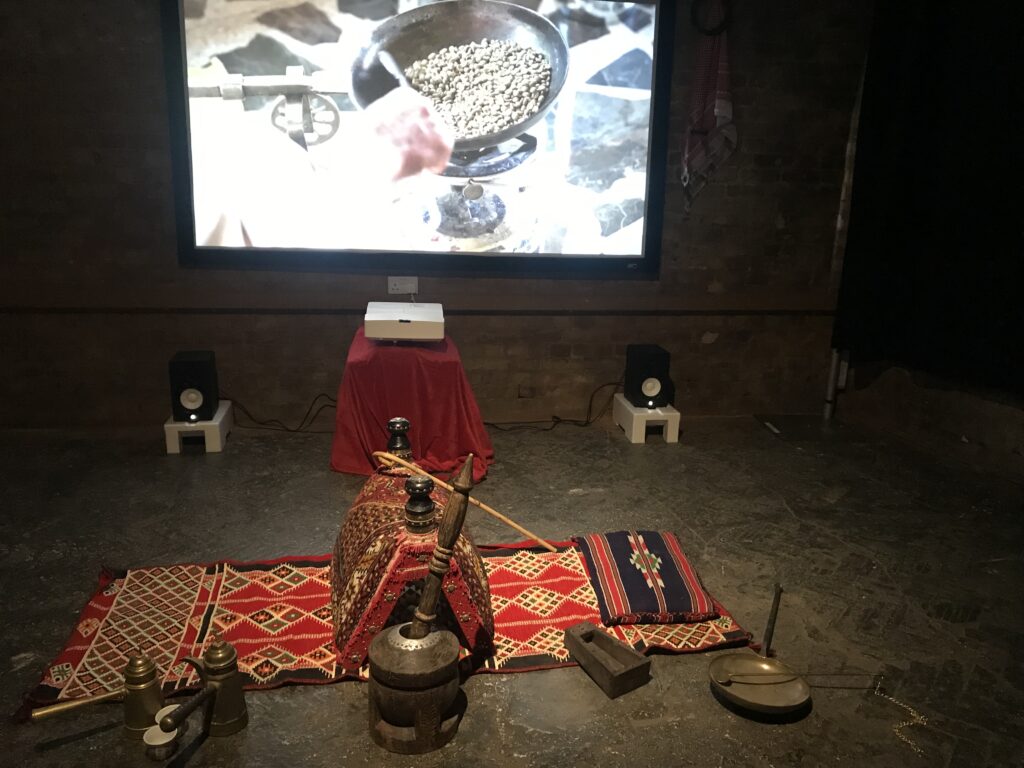 The exhibition is an opportunity for visitors to learn about the history of Bedouin communities in the Levant region through photography, art, film, and audio, and understanding their hopes and challenges.
The exhibition contains the tangible and intangible cultural heritage of the Bedouins and their lifestyle the desert from the preparation of the food and coffee preparation, handmade clothing, stories and songs, and poems, musical instruments.
Arab Bedouin: No Future Without Past runs at OXO Tower Wharf, South Bank, London, UK. It ran from 15 January 2020 – 25 January 2020