The P21Galley is hosting the first solo exhibition (The Image as an Archive) by artist Zain Al-Sharaf Wahbeh, cantered on the reconstruction of the now absent territory in the North of Jaffa: Almanshiyya
Beneath the visible national territory of Jaffa-Tel Aviv lies the contested urban arena of Al-Manshiyya. This long-forgotten neighbourhood offers a layered playing field of territorial tug-of-wars, paramilitary clashes, punitive demolitions, and gentrified overwrite. Because Al-Manshiyya has faced a rigorous urban evolution under the Zionist occupation, between 1948 to the present day, it best exemplifies some of the most autocratic practices of cultural annihilation in Palestine
The Image as an Archive, by artist Zain Al-Sharaf Wahbeh, therefore comprises of a partial architectural reconstruction of this now-absent territory in the North of Jaffa.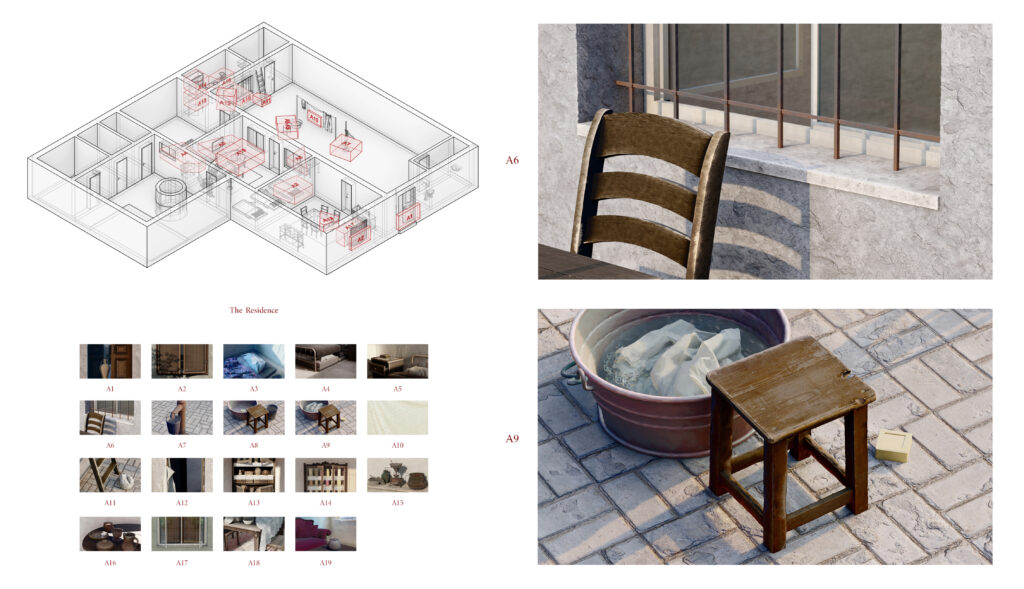 Throughout the initial phase of this project, the artist compiled a wide-ranging archive using a wealth of fragmented research, ranging from scarce photographs to personal testimonies collected from interviews and schematic drawings, which were ultimately materialised through architectural and documentary tools.
Derived from the 1948 Palestinian Nakba, the project's definition of catastrophe stems from the Zionist erasures of Al Manshiyya's infrastructure, land, and culture. To confront these erasures, this project defines the archive as a decolonising initiative that renders visible what has been purposely made invisible under the Zionist occupation. In doing so, The Image as an Archive aims to address Al-Manshiyya's destruction from the regional to the material scale, by enabling its audience to experience the neighbourhood's vernacular past through contemporary modes of visualisation.
By restoring the Palestinian collective memory in Al Manshiyya's urbanity, this exhibition wishes to challenge its ideological erasures that were sanctioned by the Tel Aviv Municipality throughout the 1940s and 1960s. It is committed to promoting a public multicultural discussion with which to document and raise awareness of the untold Palestinian narratives that remain largely understudied in mainstream academia.
About the Artist
Born in Jordan and raised in the United Arab Emirates, Zain Al-Sharaf Wahbeh is a London-based Palestinian researcher and designer who is pursuing her postgraduate degree in Architecture at the Royal College of Art. She obtained her Part I qualification in Architecture from the University of Edinburgh in 2019.
As a Part II Architecture student at Royal College of Art, Zain Al-Sharaf has actively confronted the dissolution of the Palestinian vernacular under the Zionist occupation, through multidisciplinary archival practices. To problematise the extinction of Jaffa's Arab urbanity, she conducts speculative reconstructions of its urban-communal-memories using digital modelling and rendering software. Her forensic and journalistic endeavours have since been invested in promoting social justice, biopolitical inclusivity, and cultural restoration.
reACT is an innovative program, established by P21 Gallery to promote and support emerging and student artists whose work is dedicated to or inspired by the Middle East & Arab world by providing a space within the P21 Gallery and/or P21 Gallery website for artistic intervention. reACT aims to contribute to building and strengthening cultural ties and dialogues between the East and West on terms designed by a younger generation.
Curator
Mishelle Brito is a London based artistic programmer and curator working to create dialogues relating to societal concerns in the Middle East through art, culture and creative based methods.
The Image as an Archive is available to view online at the P21Gallery from 1st June – 3rd July 2021
The exhibition is supported by the Art Council England and HUB Collective.