Glasgow and Bethlehem are celebrating the rich and diverse cultural scene in Palestine and the Eastern Mediterranean with music, food, discussion, theatre, film, dance, architectural heritage.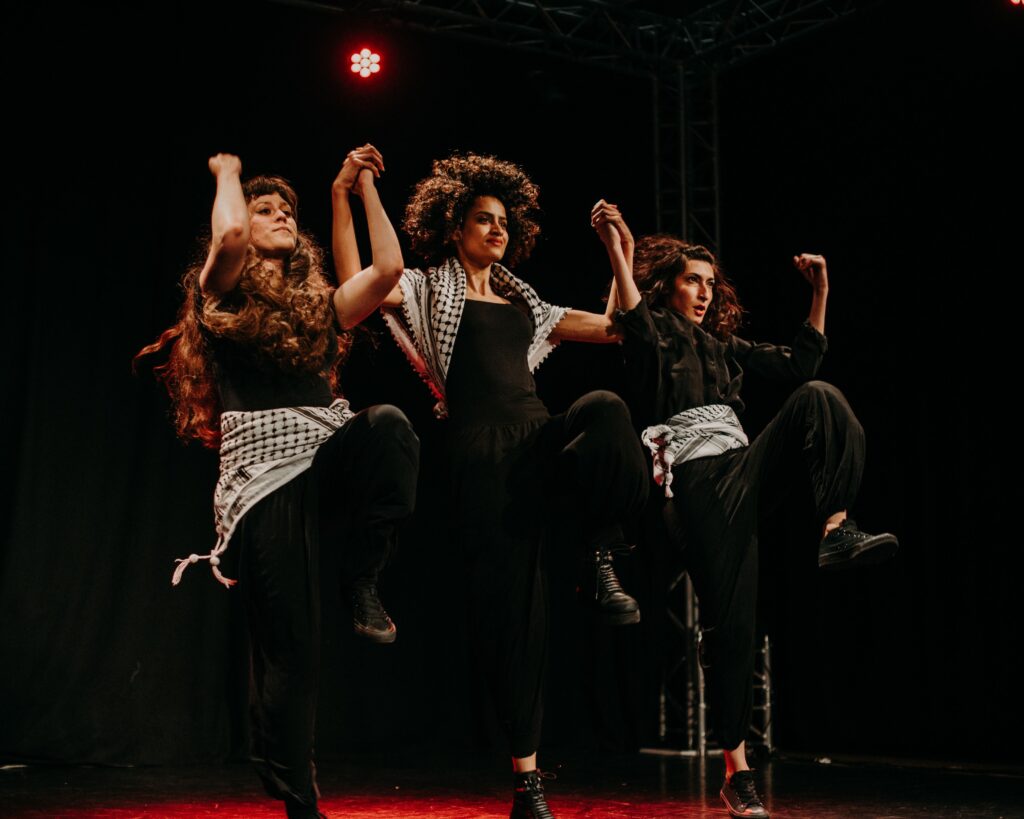 From Thursday 2 to Sunday 5 December Bethlehem Cultural Festival shines a light on the arts, culture and heritage of Palestine and the Mediterranean with live events in London and Glasgow as well as an online programme for global audiences.
Bethlehem Cultural Festival puts the rich historic culture and artistic output of the region centre stage, through discussion, food, heritage, dance, film, theatre and music. It shows a region thriving with positive energy and creativity, continuing the long heritage of many generations. Now in its second year, the Festival brings together celebrated artists, renowned expert speakers and cultural leaders for four days of joyous celebration.
The Festival opens with two days of London Live on 2 and 3 December from West London venue Grand Junction. A packed programme includes renowned Palestinian chef Fadi Kattan discussing Palestinian food and heritage with food writer Xanthe Clay and Sam Clark from Moro; writer Christiane Dabdoub Nasser on the unrelenting construction of borders; a new commission from Nay flute player Fais Ishaq; a talk on the wines of Palestine and Lebanon; Hawwiya Dance Company's interwoven narratives of identity, displacement and resistance; Ahmed Najar and Ashraf Afifi's play A Person Can Only Be Born in One Place; and the Galilee Quartet.
Then on 4 and 5 December the Festival moves to Glasgow, a city with long-established links with Palestine and twinned with Bethlehem. Festival venues here are Glasgow Cathedral, the Centre for Contemporary Arts and Glasgow City Chambers. The programme includes co-ordinated tree lighting in Manger Square, Bethlehem and Glasgow Cathedral; a film of skateboarding in Palestine; a discussion on women running the Bethlehem marathon; Palestinian alternative rock band Mafar; screenings and discussions from film-makers in Glasgow and Palestine and how film-making can bring hope; writer Christiane Daddoub Nasser on political ruptures; and Nay flute player Faris Ishaq travels from London to Glasgow to bring the festival to a close.
The Festival's co-founders and directors are Melissa Scott says: "As much of the world's thoughts turn to Christmas, the Bethlehem Cultural Festival team is bringing a diverse range of cultural events from Palestine and the Mediterranean to an international audience. We provide a platform for artists across the world to connect and work together to find common ground through their work and through panel discussions to address key issues that cultural practitioners face in their work. We are building on the rich cultural heritage that this region has always had throughout the centuries, and try to go some way to remind the world of the positive cultural work being done on the ground every day."