In honour of International Woman's Day, we talked to Farah Al-Hashimi, an architectural designer with multi-talented gifts. Farah is an award-winning architect, researcher, artist and poet, born in Baghdad and based in London. She holds a PhD degree in Architecture and Urban Design from Nottingham Trent University.
Farah was the founder and managing partner of her architecture office 'Horizon' in Duhok City, Iraqi Kurdistan. She was the first female architect to open her architecture practice in a city where males mainly dominated this profession and female architects worked with them.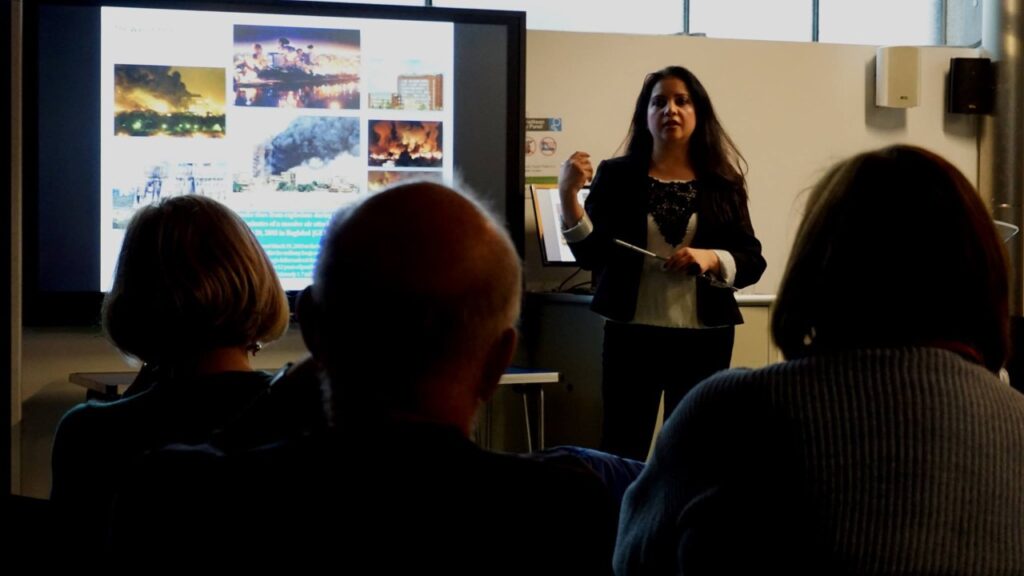 Tell us about yourself?
I was born and raised in Baghdad. I spent my childhood and adult life there.
I was blessed to have wonderful open-minded parents who taught me how to be honest and kind to others.
They always encouraged me and my two sisters to get a good education.
I was fortunate to have a mixed ethnicity. My father was born in Baghdad and my mother, who is a Kurd, was born in Amedi (a town in Iraqi Kurdistan); this allowed me to absorb and accept different cultures.
My wonderful loving mother, a civil engineer, sacrificed her career to look after her three daughters. At the time she married she was the head of the Cartography division in the Iraqi geological survey. Later, when offered a scholarship to study abroad, she refused it, as it would have meant leaving the family.
I am also proud to be the daughter of a prominent geologist and petroleum expert, Dr Wissam Al-Hashimi. Over the years my father held a variety of international and local positions, such as Vice President of the IUGS (International Union of Geological Sciences), the Secretary General of the Arab Geologists Association, and also president of the Iraqi geological society – as well as other scientific positions. And, very importantly, he always encouraged me to move forward.
After his death, the legacy he left, gave me the determination never to give up.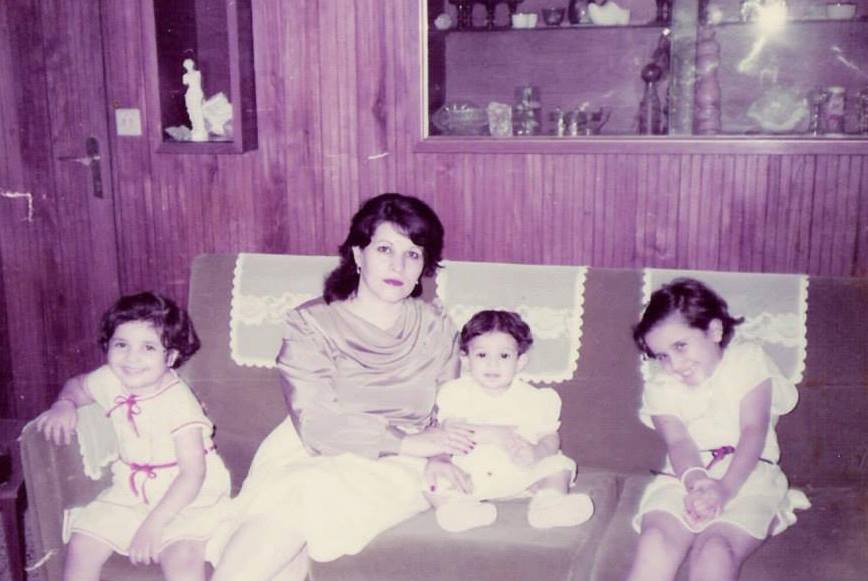 Tell us about challenges you have overcome?
I overcame many personal and professional challenges, including three wars in Iraq and the loss of my father, who was kidnapped and murdered in Baghdad by terrorists in 2005.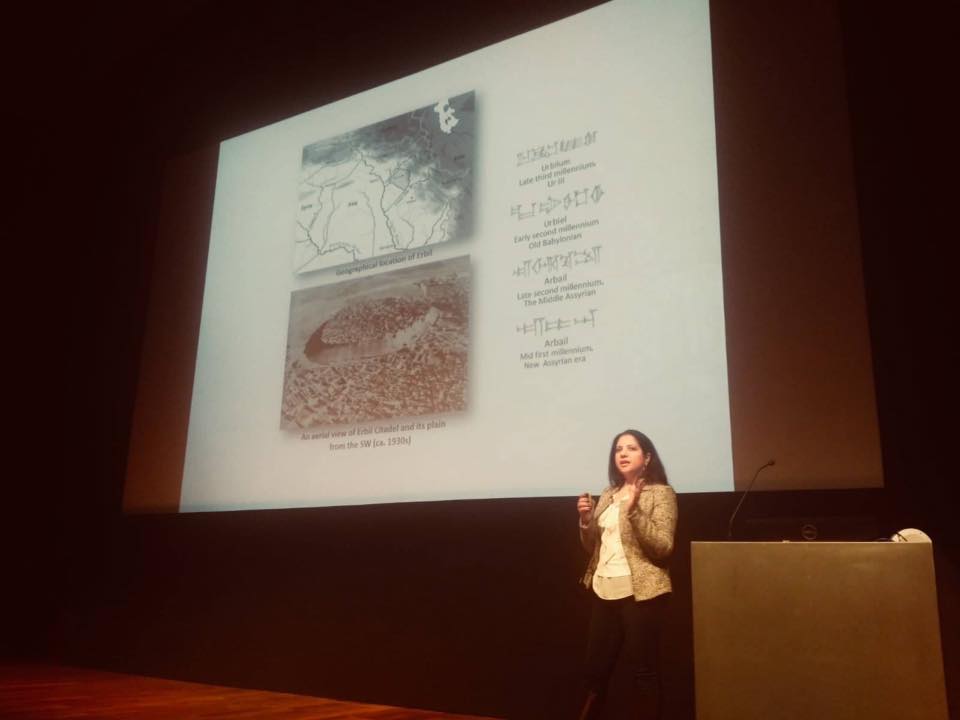 How was your childhood in Iraq- and does it have any impact on the art you produce?
Despite the wars I experienced and the economic blockade that lasted in Iraq for almost 12 years, I can say that I had a very happy childhood; my parents were very loving and caring.
In the 1980s and early 1990s during New Year or other holidays, my father took us to newly built hotels or tourist resorts to celebrate and stay for a few nights. He also took us on trips around Iraq to visit the archaeological sites and museums. I was fascinated with Babylon as I walked among its palaces and paths touching its walls and climbing its lion statue. My beautiful memory is in Aqar Quf (ancient: Dur Kurigalzu), I used to climb the steps of its Ziggurat reaching its top. My father used to explain the history and the function of these monuments to us which I found interesting and educational. I collected small pieces of ancient pottery I found on the ground and in the sand, then when at home, I would wash them and keep them in my "favourite things" box. I will never forget the monument of, Taq-Kisra.
In summer, we used to travel to Iraqi Kurdistan to visit my mother's relatives in Amedi and Duhok City. Once we entered Kurdistan I would see curvy roads passing through picturesque green mountains with beautiful oak trees. The waterfalls, springs and Amedi with its historic gate, always captivated me.
These historic places and the beautiful nature asserted my passion for my country, its history and architecture. They paved my first steps into exploring the magnificence of Mesopotamia and developed my interests in history, archaeology, philosophy, and culture.
As you can see, my childhood and what I have been through have impacted the art I produce and architecture. It directed me to live a life with purpose, offer my services, and help others.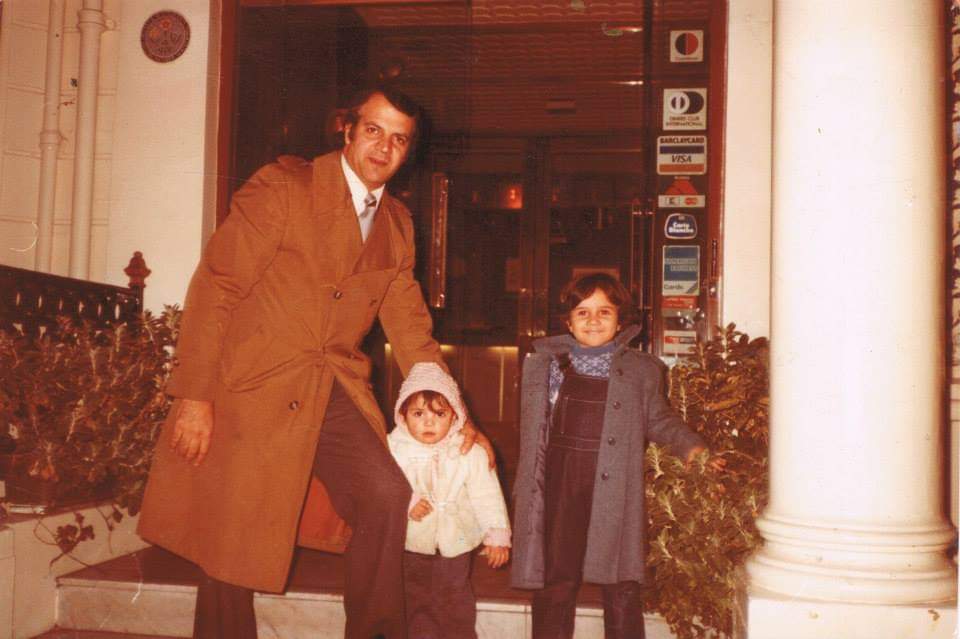 Aside from her architecture profession, Farah wrote poems, songs, short stories, articles and created short documentaries. She also participated in solo and group art exhibitions and performed in choirs, using all her creativity as a way of expressing her ideas and feelings. She also worked voluntarily in London on different levels and the dearest role for her heart was tutoring the children at one of the schools in her neighbourhood.