3rd Middle East Education Thought Leadership Forum will take place in Millennium Gloucester Hotel London Kensington on 22-23 November 2023.
Beyond Concepts: Progressive Educational Transformation Building on the success of our previous events, this year's forum promises to bring together education pioneers, practitioners, and government representatives from the MENA region and across the Globe.
Gulf Conferences host the conference to explore how education innovation can shape the future of the MENA region and bring together education leaders and practitioners to exchange knowledge and innovate the way education is done.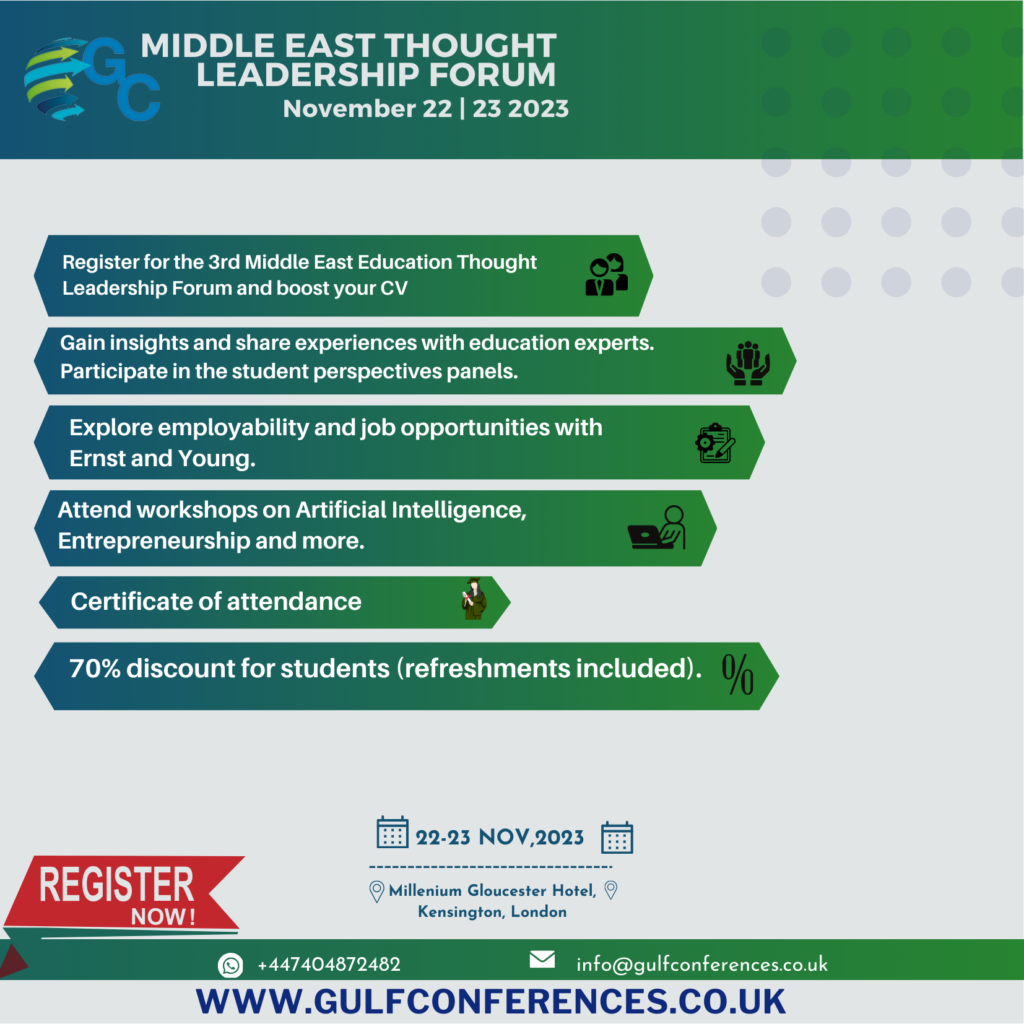 This conference will explore how higher education and technology can support the SDGs creatively through four main aspects: ethical considerations, accessibility, effectiveness, and collaboration.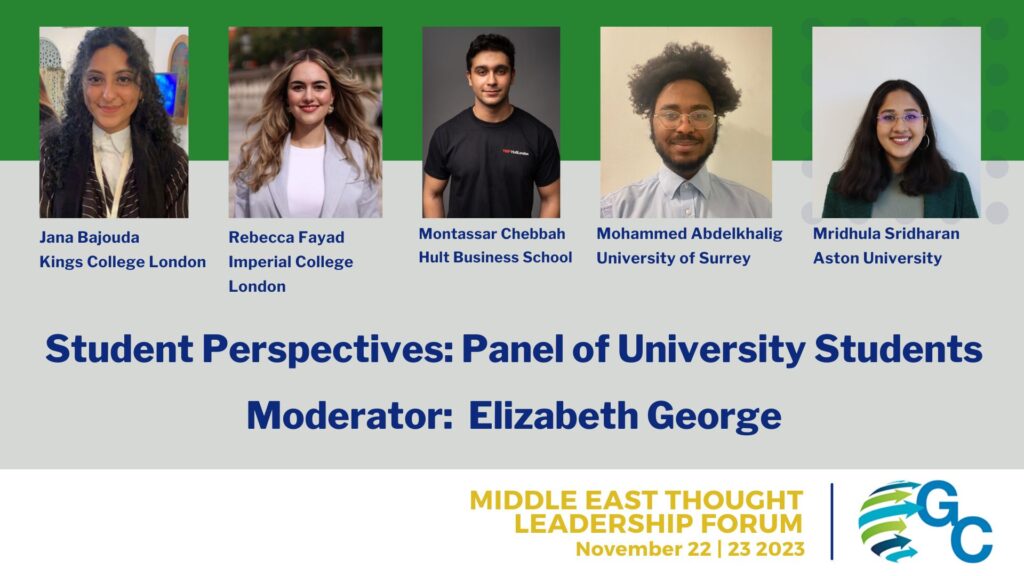 This year's agenda will continue to assist institutions to innovate, strategize, and present tools that facilitate sustaining learning environments that cater to the needs of students, faculty, and prospective employers. It will explore how technology is shaping the future in the rapidly changing realm of educational needs, and provision.
The forum will include interactive workshops, and panels discussing a range of issues and demonstrations from technology providers. There will be dynamic opportunities for networking alongside the main agenda, an exhibition, a Gala Dinner, and individual bookable appointments with relevant associates.
Registration Details:
Conference venue, 22-23 November 2023 The Millennium Gloucester Hotel London Kensington, UK